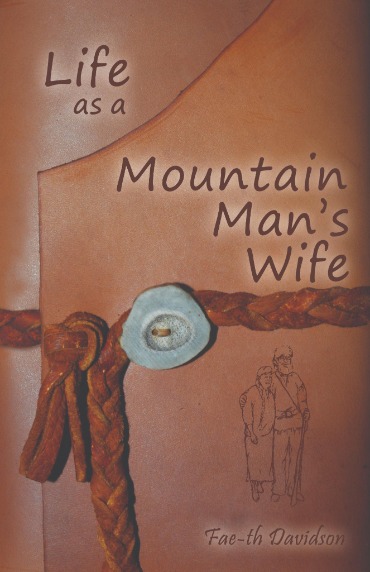 Life as a Mountain Man's Wife
by Fae-th Davidson (Fae's pen name)
Published by Davidson Publishing on June 18, 2015 – Trapper & Fae's 21st Wedding Anniversary
296 pages of full color throughout
Color photos on almost every page
75 stories plus a few extras
Most stories are 2-4 pages so each is a quick entertaining read
Paperback
$25.00

A journal of tales gathered to share and celebrate together
the creative majesty of Almighty God
that shines through His gift of
often comical, sometimes confounding, sometimes sentimental but never boring
Life to this Mountain Man and Wife.



Wildlife and people antics abound in this collection of true tales of a Georgia gal who married a Mountain Man in Colorado. She had no prior knowledge of the rural way of Life and only a minimal knowledge of the Mountain Man way of Life. The author and her husband of over 27 years operate a Wildlife Management business (DavidsonWildlifeServices.com) in the Crested Butte and Gunnison area of Colorado right in the middle of the Rocky Mountains. Their stories are filled with her observations while trying to learn – and cope with – the world she married. Her background gave her very little help and her learning curve has been quite entertaining. Through it all they emphatically profess God's hand in the stories and their marriage to which they are committed for Life!...as a Mountain Man and Wife...for better or for worse, for odor or for animal tracks.
Folks in the area know them as Trapper and Fae Davidson of Davidson Wildlife Services. Many area people will find themselves in their tales but will need to read the book to find out if they're in there. But the stories are still enjoyable whether or not you know them or live in the area.
They also believe that readers will find shades of their own lives in these stories. Folks have expressed their agreement that the tales are designed to draw each reader into them. One reader calls it a "spiritual comedy" and says that, on top of that, some of the stories brought tears to his eyes.
Journey To The Land feature:
On page 198 the author says that before departure to Egypt, Jordan and (especially) Israel in 2011 she had wondered, "what was it going to be like traveling in the Middle East with a Mountain Man???" The answers are comical and entertaining, show God's intervention throughout and entice readers to join them in embracing our Covenant Hebraic Heritage through belief in our Jewish Messiah who came to Earth around 2000 years ago. They also encourage support of Israel and taking a journey of your own there.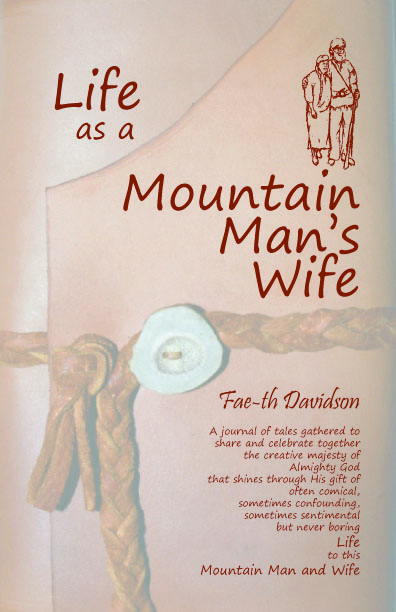 To find out more about the Wildlife Management business from which many of the experiences in the book have come from, go to:
Where the Tales Are (Table of Contents)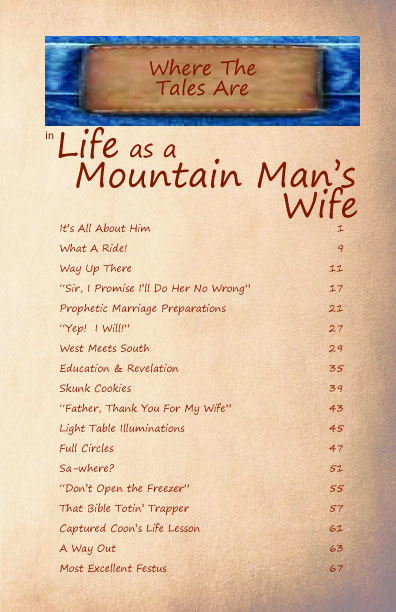 Reader Reviews
Life as a Mountain Man's Wife
"It's a spiritual comedy! And some of the stories brought tears to my eyes too."
Mike in Kansas — November 2015


"I'm buying it for my fiance as a primer for her life to come."
A trapper in Colorado — September 2015


"I read it in 4 or 5 days. Like your style. Sometimes I wondered, 'Why'd she put THAT in there?' and then soon I would understand and think, 'Oh, I see why.' "
Marvin in Texas — August 2015


"I like the way you draw in the spiritual aspect of so many things."
Kelly in Mt. Crested Butte, Colorado — July 2015


"The back cover usually either 'gets' me or it doesn't and yours definitely did! Can't wait to read it."
Stephanie in Silt, Colorado — July 2015


"The book is wonderful. I did cry when your father passed away and you read the marriage proposal. Blew me away."
Buzz in Florida — July 2015
"Great book. Funny, sweet and funny!"
Alice in Scottsdale, Arizona – October 2016

"I continue to enjoy reading it and hearing your laughter and voice as I do!"
Brenda in Prescott, Arizona – August 2021

The Canine Resources Department

by Fae-th Davidson (Fae's pen name)
Published by Davidson Publishing on September 20, 2019
8 tabloid pages (8.5" x 11")
52 photos
$4.00
Most folks love a good dog story and we've a good one to tell. This is a tribute to Bridger and Clementine – the comical and tender stories of their antics, their interaction with us and with others, our love for them and their love for us.
As the story says, "It seems to us that the construction of Basset Hounds is proof positive of God's magnificent sense of humor." If you're a dog lover, you'll find lots of "Awwww" and paw moments in this.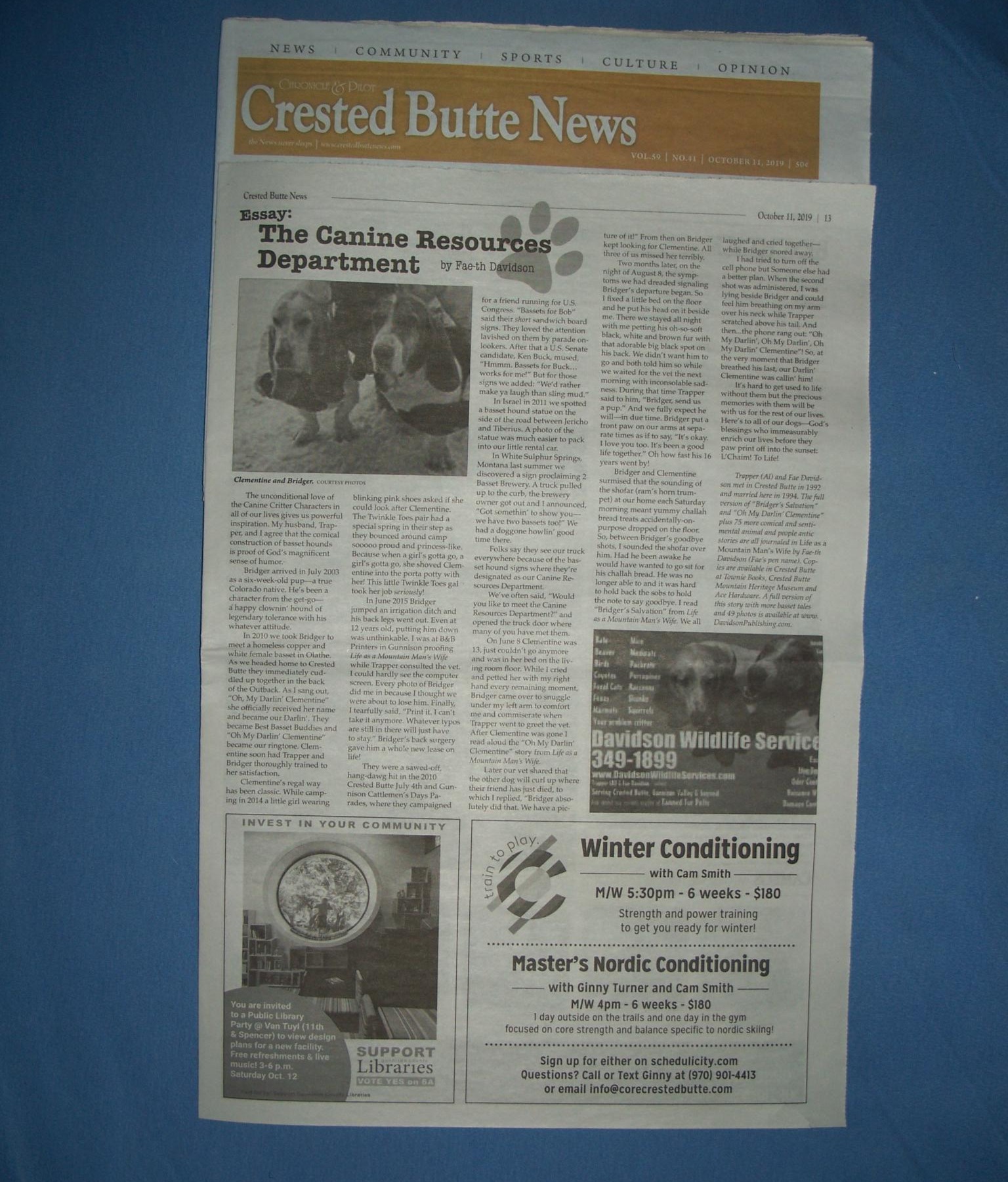 The 8-page Tabloid version offered above came about when Fae was trying to write their story in only 1000 words and 2 photos for the Crested Butte News but discovered there were way too many good tails tales and too many precious photos to share. So she wrote the longer version first and then pulled out excerpts to write the shorter version for the newspaper which published it on October 11, 2019 (see photo to the left).

Reader R

e

views


The Canine Resources Department
"Love, Love, Love your stories about the pups. I'll admit I shed tears. Beautifully done. Thank you."
Kelly in Mt. Crested Butte, Colorado — October 2019
"I laughed I cried! I remembered!"...how precious – you're a good writer too.
Sara in Des Moines, Iowa — October 2019
"We enjoyed your wonderful report on The Canine Resources Department. You are a colorful writer.
Fred & Sue in Wichita, Kansas – October 2019
"Thank you for sharing your wonderful doggie story. You are a great writer and what a heartfelt story."
Tammara in Highlands Ranch, Colorado – October 2019
"What a delightful read! You really captured in story and photographic images the many joys and blessings of the gift of family with four (short) legs!"
Bobbie in Athens, Georgia – January 2020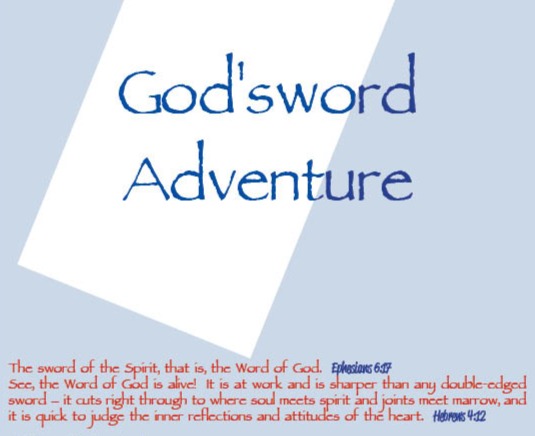 From the very moment Fae-th allowed HaShem (God) and His Son, Yeshua (The Messiah) into her life at 7:30 am on March 9, 1992, she has described their walk together as a very personal Adventure. So that is partly where the title of these sets of her writings came from. She has injected the joy of that Adventure into each article as a part of her continuing mission to encourage all readers to look for His creative symbolism in the various events and experiences of life.
These are 4 to 8 page tabloids (8 1/2" x 11") about various topics (see below).
NOTES:
Please see the website Home page for why Fae uses the name of Fae-th as her pen name.
The Hebrew names above are how Fae-th mostly refers to them.
The Symbolism Series
In this series it is Fae-th's heart's desire to magnify and display God's glory in the symbolism of God's Word.
Each article presents a search of Scripture for any time the article subject is mentioned.
Amazing discoveries of the symbolism & connectedness of all of Scripture as a whole (both Old and New Testaments) were uncovered during the writing of each one.
4 page articles = $3.00 each 6 page articles = $3.50 each 8 page articles = $4.00 each

The Anchor The Banner The Crucible

The Bear The Bread The Fruit

The Donkey The Cave The Mountain

The Eagle The Jackal The Snare
The Footstool The Lot The Threshing Floor
The Palm Branch The Mantle The Veil
The Scapegoat The Rock
The Shofar The Stone
The Stranger The Storm
The Yeast The Tower
The Tree
The Watchman
The Winepress
More titles to be added over time.
Your order of any of the above titles will put you on an email list to be advised when more titles are added.
You are welcome to order either one or several articles at a time.
For convenient storage we suggest you also order our Loose-leaf Binder ($8.00)
(includes attractive cover & A-Z divider tabs for easy reference as your collection grows)
America Bless God Series
A bookmark Providentially placed by her father found its way into Fae's hands 15 years later and into her heart the moment she found it.
It's message is now presented to you to consider for the sake of our nation...
A Nation's Cycle
From Bondage to Spiritual Faith
From Spiritual Faith to Courage
From Courage to Freedom
From Freedom to Abundance
From Abundance to Selfishness
From Selfishness to Complacency
From Complacency to Apathy
From Apathy to Fear
From Fear to Dependency
From Dependency to Bondage
When we rebuild the wall of
it will become the wall of
God's blessing and protection.
All 10 issues are together in an attractive Loose-leaf Binder = $45.00
All prices listed for these publications are plus applicable Sales Tax & Shipping
More publications will be added since Fae (Fae-th) continues to follow our Lord's calling of things she is to write about.
She looks to His guidance regarding what she is to say in those writings.